Benefits of Outdoor Play for Young Children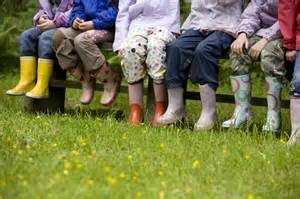 At Little Blossoms we understand the importance of outdoor play for our children's growth and development. Playing outside offers benefits in health and fitness, development of immune systems and exposure to vitamin D and fresh air.
It is also an important part in the development of a child's understanding of the world around them, how the seasons change, weather patterns, the growth of their local community.
Outdoor play stimulates a child's imagination, provides space to explore and extend learning and knowledge and allows a child the freedom of movement that can be restricted within a setting.  It can be the perfect space to expend excess energy and simply run!
We have access to a small developing outdoor space adjacent to the nursery which is accessible daily by all age groups. We are also fortunate enough to be able to get out and about into our local environment to explore parks, wooded areas, a local stream, nearby libraries, shops and other establishment and regularly visit these in groups to extend our learning, manners and skills.